Wondering where to purchase HP 27f LED Monitor online in Nairobi or elsewhere in Kenya?
Look no further! At Dove Computers, we stock a wide range of monitors including HP 27f LED Monitor at a pocket-friendly price in Kenya. The HP 27f LED Monitor allows you to enjoy full HD pictures in an ultra-thin, appealing design with stunning edge-to-edge IPS panel. Here's a review of the HP 27F Display Monitor.
Overview of the HP 27f LED Monitor.
Get a crisp picture quality with this ultra-slim, micro-edge display monitor that features eye-catching aluminum design and expansive ultra-wide viewing angles. From browsing content, gaming, or streaming entertainment, you get to see your world in a whole new way with immersive colors and smooth visual transitions.
Appealing, ultra-thin design
The HP 27f LED Monitor is efficiently built from lightweight, high-strength metal with a matte finish and high-polished resin. Hence you get a durable monitor without the premium price tag.
Stunning from edge-to-edge
With its vivid IPS panel, this micro-edge display delivers ultra-wide viewing angles full of crisp and clear picture quality. Its dual HDMI (High-Definition Multimedia Interface) feature allows for the ultimate expansive viewing experience that is perfect for dual display setups.
Packed with entertainment features
Experience the sharp, clear difference FHD resolution brings to all your content. And thanks to AMD FreeSync, PC gaming is thus free of blur and lag and the result is an optimized experience as a whole when using the HP 27f LED Monitor.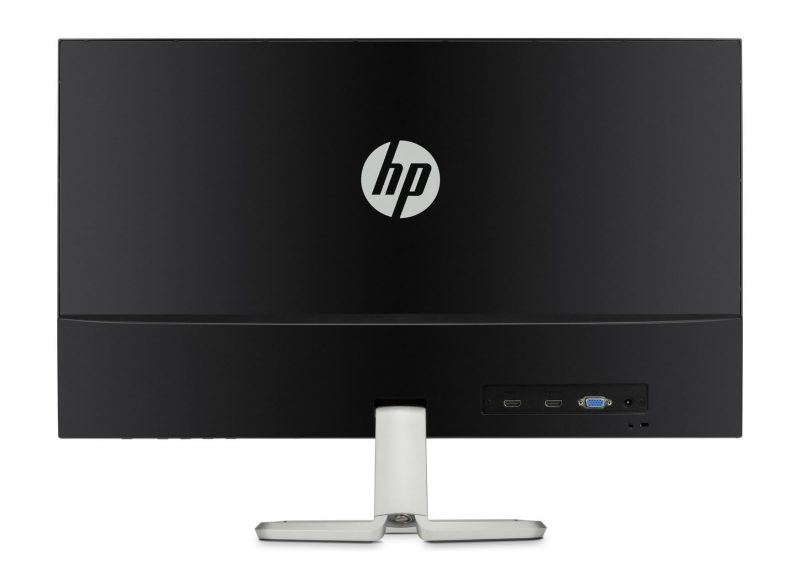 Features of the HP 27f LED Monitor
Full HD display / 1080p display
The monitors FHD display functionality achieves a brilliant visual and crisp display thus you get to enjoy quality images and brilliant visuals.
Anti-glare panel
Enjoy the sun and your favorite content with its anti-glare panel. Its non-reflective and low gloss means you'll get less glare while you're outside.
Low Blue Light
Using the Low Blue Light mode subtly shifts your display's colors to a warmer spectrum. This means the white displays will be more natural thus putting less strain on your eyes while using the HP 27f LED Monitor.
Share the panoramic view
Vibrant detail from practically any position with consistent color and image clarity maintained across an ultra-wide 178° horizontal and vertical viewing angles.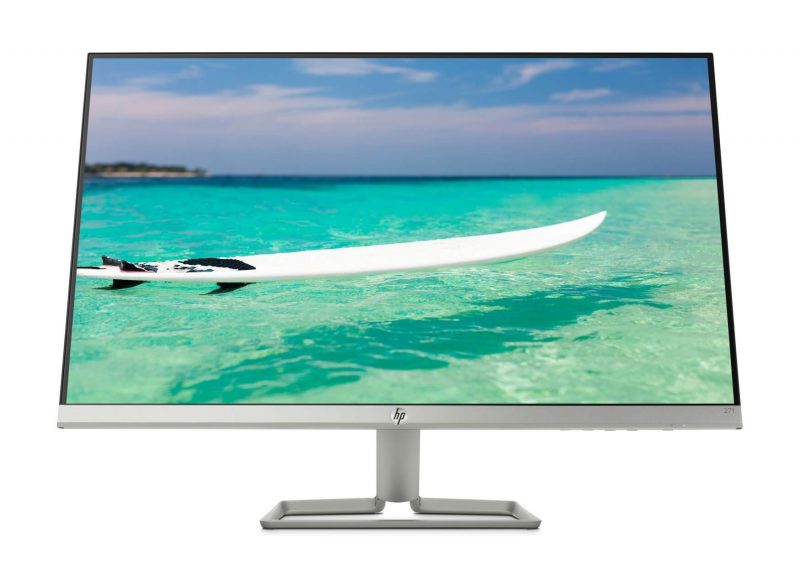 Compact, sleek design
Get everything you need in one elegant package. Just one connection to the wall eliminates cable clutter. Slim design gives you more room for an enhanced computing experience.
Modern design
With a sleek design, this contemporary display perfectly compliments your latest device. The results are a and seamless integration within a  modern home.
Adjust your view
Adjust the screen to your personal preference with a 5° forward or 25° backward tilt.
Seamless visuals
Videos and games come to life with less stutter or blur for more realistic play with smooth 5 millisecond gray-to-gray response time of the HP 27f LED Monitor thus ensuring quality visual transitions
Extreme Detail
Amazing clarity is delivered for a Dynamic Contrast Ratio. This counts for deeper blacks, brighter whites, and crisper colors.
Virtually edge-to-Edge Panel
Expansive is the only way to describe the maximized screen area you get with the beautiful edge-to-edge glass panel.
Make your order of the hp 27f monitor and have it delivered to you within 24 hours outside of Nairobi and within 2 hours in Nairobi.