Ex-uk HP Elitebook Folio 1040 Core I7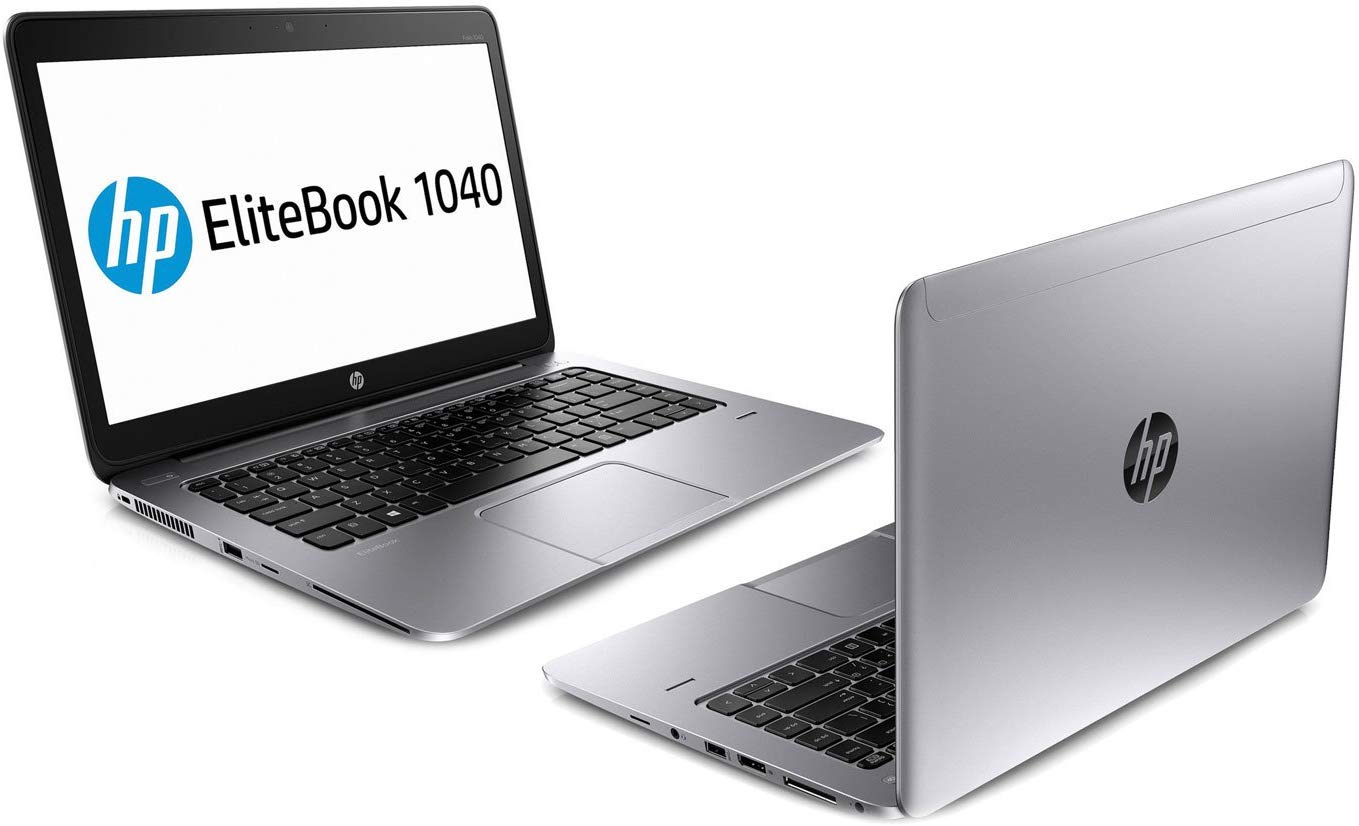 The Ex-uk HP Elitebook Folio 1040 Core I7 is super thin and really light. It weighs about three pounds, which is convenient to travel around with it. Also comes in plenty of space it is not very large but you still get a 1040p display. Hp folio core i7 fits perfectly from a width perspective.
In terms of the battery life with the HP Elitebook Folio 1040 Core i7, you get not less than six hours of use. On the sides of this laptop are plenty of little adapters. There are the USB ports, VGA and Ethernet ports, headphones jack power plugin port, a mini SD port right and a large SC card port. These connections work cool.
Ex-uk HP Elitebook 1040 Core I7 has a cool design with a unique design of the logos. The logo is placed on the middle of the flip. The keyboard has the sound with mute function and the overall audio function. It also got an airplane mode function. There is a fingerprint reader where you can just swipe your finger to get it to power on.
As stated earlier, it has a 1040p display with a 1920 by 1040 resolution. It has Intel i7 inside. The laptop is completely noiseless makes no noise when powered on. It also generated less heat even when it is loading heavy or many processes at the same time. The keyboard also has backlight where when you're not using the laptop much so you'll see the backlight kind of becomes more bright and when you press a key it kind of lightens up.
The HP elitebook g3 core i7 works well with many operating systems especially the Windows 7 , Windows 8 and Windows 10. Unlocking with a finger is fast as one only needs to slide a finger over the fingerprint scanner. The audio output is also of high quality.
At Dove computers we offer the HP elitebook g3 core i7 in kenya at very best price.
| | |
| --- | --- |
| Model Number | Folio 1040 G3 |
| | |
| Condition | Ex-Uk |
| SSD size | 256 GB |
| Operating system | Windows 10 |
| Processor | Intel Core i7 |
| RAM (GB) | 8 |
| Screen size (in) | 14.1 |
| Features | SSD, Backlit keyboard |
| SKU | 1040 |