HP EliteBook Folio 9470m overview
Because present-day businesses are competing in a dynamic environment as a consequence of the advancing technology, we at Nairobi Computer Shop are getting you covered with an ideal quality 14-inch HP EliteBook Folio 9470m which, is robust and business-friendly. It is not just a glossy design but also a durable, speedy booting time, and an attractive Ultrabook. Additionally, the Ultrabook is a chassis that entails a 52 Watt- long-lasting battery, resilient security features, and a complete docking capacity alongside an SSD and a Core i5 CPU.
The HP Folio 9470m is suitable for your business because of the in-built Gigabit Ethernet and dual-band Wi-Fi that provides complete connectivity. Additionally, the Ultrabook contains an in-built smart card and fingerprint readers, drive encryption software, and also allows additional of numerous ports through the docking port. It is also combined with mobile wideband support.
HP EliteBook folio 9470m features
The matte covering on the device Chiclet keys increases accuracy by preventing fingers from sliding. The backlight is adequate to retain the visibility of keys in low light. The top buttons work well with a Pointstick situated between G, H, and B keys. The keyboard is resistant to spill and the keys are in chiclet style that is backlit by a white and cool light. Comfort is also ensured by the 105*58 mm touchpad which is silky and smooth.
Fast performance is enhanced by plenty of connectivity choices including Wi-Fi and Ethernet. Also, the Intel Core-i7-3667U allows fast working on Web applications, spreadsheets, and media files. Besides the speedy CPU, the 256GB Solid State Drive (SSD) permits fast writing.
The bottom part of the HP Folio 9470m entails three panels that give perfect anchoring. The bottom grip is also ensured due to the stable rubberized magnesium hooks. Also denting of the touchpad, bottom cover, or keyboard is impossible because the hinges ensure the firmness of the lid and permit an opening to accurately 140 degrees. Notably, the lid is not resistant to torsion because the corners of surfaces of aluminum can be limitedly bent.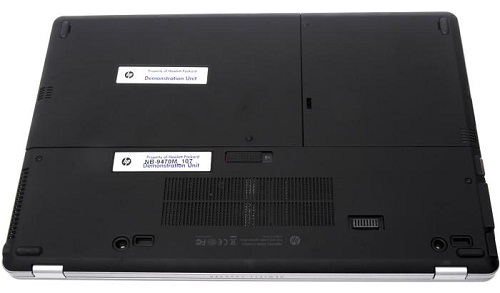 Attractive, Perfect Grip, and Durable
The topmost surface of the HP Folio 9470m is prepared from lightweight magnesium that is covered in a deluxe silver soft-touch paint that provides a perfect grip. The bottom surface is coated with black, the frame is robust, and the deck sports are coated with an elegant brushed aluminum surface. Furthermore, the device is durable and survives in rough business environments even in the absence of a protective cover. Also, the slimness of the Ultrabook ensures comfort portability and the soft-touch cover minimizes the chances of it slipping.
With the presence of a Smart Card reader, login is authenticated. Also, the Trusted Platform Module provides an outstanding subnotebook identification in networks and encryption of data. The HP Folio 9470m is equipped with Intel vPro-CPU that permits inaccessible maintenance. It also comprises a security center of guarding Security Manager and Administrator Console tools. Besides, the BIOS offers wide-ranging configuration choices for lone devices as well as security features. It also comprises a Computrace in case of theft alongside a credential manager that maintains passwords, face recognition, and fingerprints.
The HP Folio 9470m Specs
Function: Writing, Spreadsheets, Web applications,
Processor: Intel Core i5
Sound: SRS PRO Audio, Integrated stereo speakers
Communication: Intel 82579LM Gigabit Network Connection, Bluetooth 3.0
Power: HP 45 Smart AC Adapter, 52-Watt Battery

Exterior Pointers: USB 3.0, docking connector, display port, AC power
Conclusion
The HP Folio 9470m price in Kenya is very affordable, even for low-income earners. This laptop is the best strong-built Ultrabook with an excellent keyboard that ensures comfortability while working. It contains vital in-built features that offer security and reliable connectivity. It is effective when carrying out several tasks and easy to carry along. We, at the Nairobi Shopping Computer Shop, are resolute to provide you the utmost quality of the device at a pocket-friendly price. Buy this laptop and enjoy the advantage of purchasing from an authorized HP dealer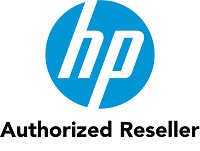 All our products are backed by a one-year warranty. We are determined to guarantee you the quality for your money.