Where to get Logitech H390 USB Computer Headset at an affordable price in Nairobi, Kenya?
If you are tired of the ever failing or scratchy/noisy headsets that have flooded the market today, then you need to get yourself the Logitech H390 Headset with enhanced digital audio and in-line controls. This headset comes with noise cancellation features allowing you to enjoy a peaceful meeting. We stock the best quality, affordable, and certified Logitech H390, guaranteed to work without fail. Here's a review of the H390 USB Headset.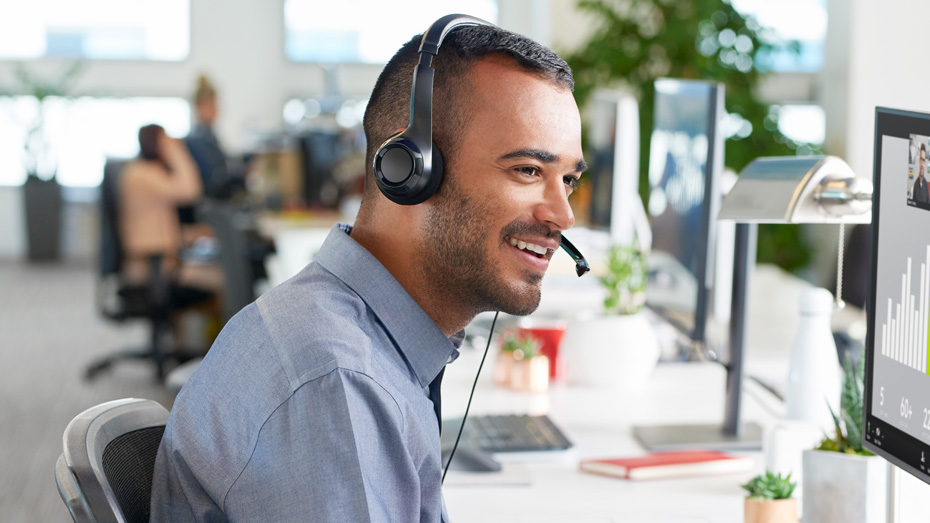 USB COMPUTER HEADSET
The perfect business headset for voice calls, Skype, webinars, and more. The 7.64 ft (233cm) cable is just the right length to give you the freedom to stand up and stretch during long conversations.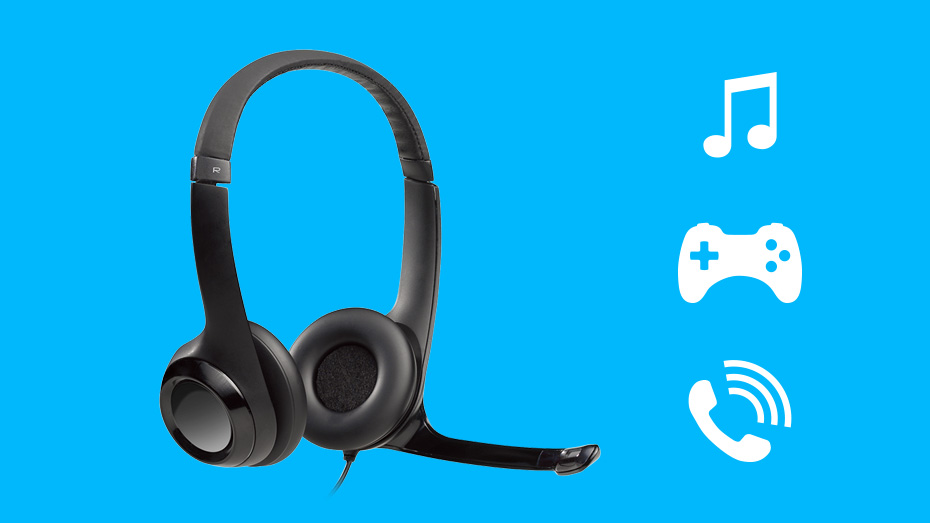 DIGITAL STEREO SOUND
Logitech H390 USB Headset has laser-tuned drivers that provide enhanced digital audio for music, games, and calls. This plug-and-play headset can be used with any PC or Mac computer with a USB-A port or adapter without the need to install the software.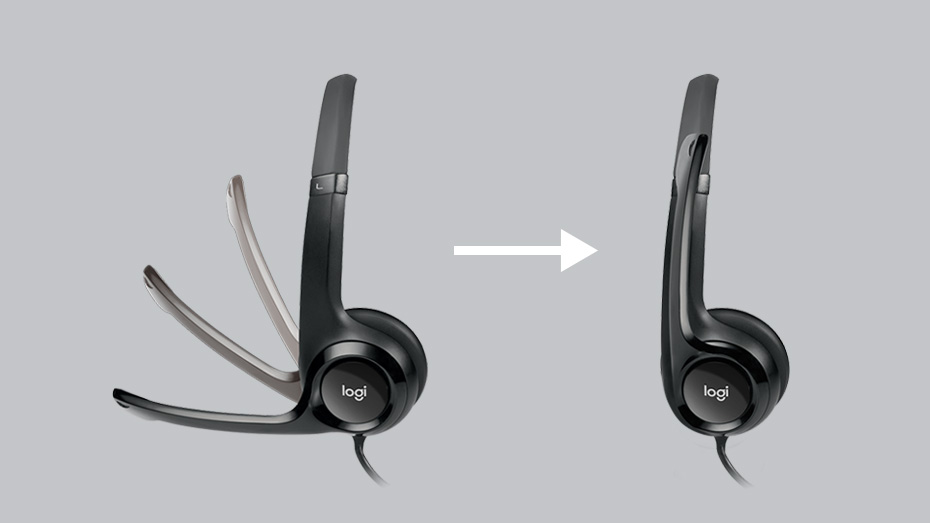 NOISE CANCELING MIC
Minimizes unwanted background noise for clear conversations. A rigid, left-sided mic can be positioned for better voice capture. A moveable boom can be tucked out of the way when you're not using it.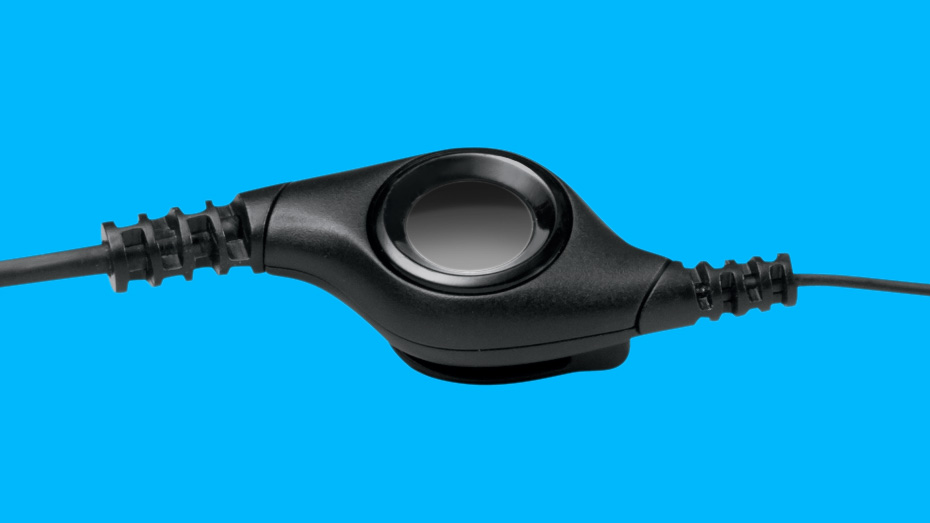 IN-LINE CONTROLS
Simple in-line controls on the headset cord let you adjust the volume or mute calls without disruption.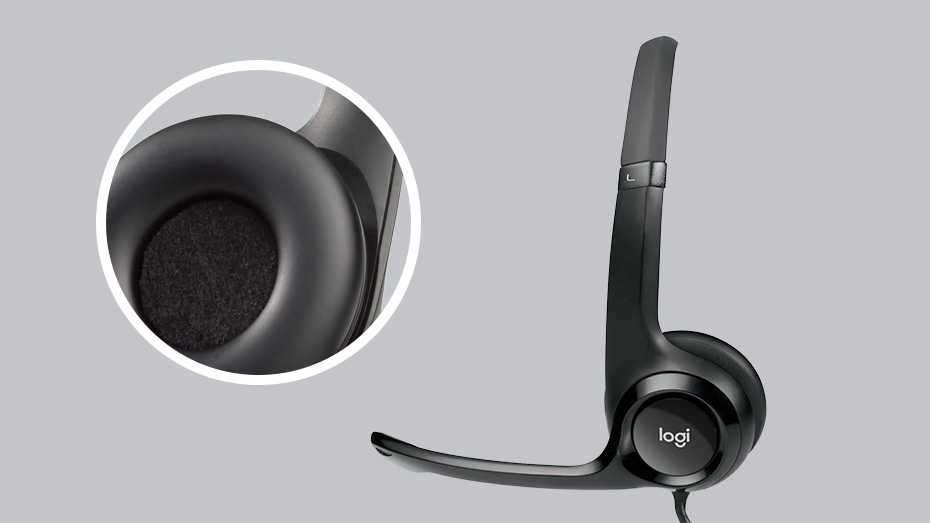 PADDED HEADBAND AND EAR CUPS
The Logitech H390 USB Headset has an adjustable headband that features swivel-mounted, leatherette ear cushions for hours of comfort. Easy to clean, too.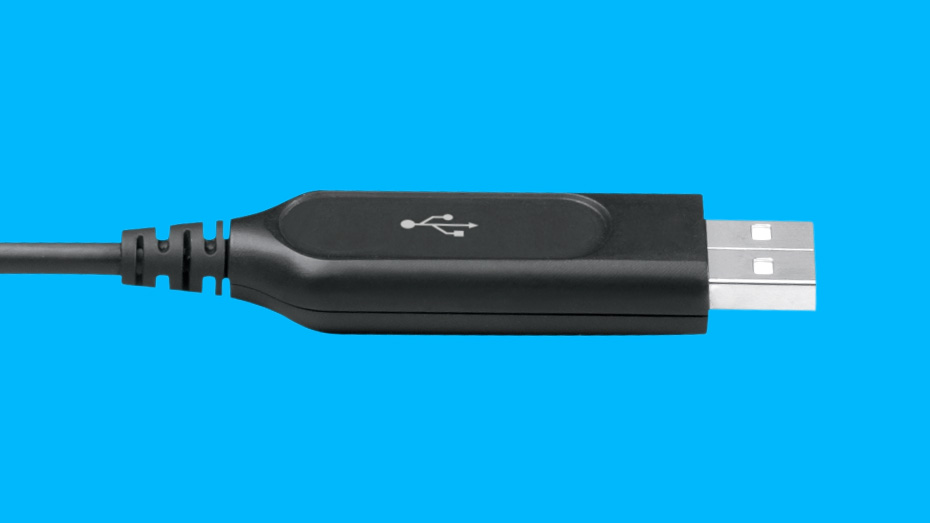 USB-A CONNECTION
USB provides easy plug-and-play operation. Plug the USB-A connector into your computer, and you're ready to talk, listen to music, or game.
Logitech H390 USB Headset Features Summary
Comfortable design.
The adjustable, padded headband and plush ear pads keep you comfortable.
Noise-canceling microphone.
You won't have to compete with background noise to be heard while using the Logitech H390 USB Headset.
Rotating microphone.
The microphone rotates out of the way when you're listening to music or watching a movie.
Adjustable In-line audio controls.
Compatibility.
Compatible with Windows 2000, Windows XP, Windows Vista, Windows 7, Windows 10, and Mac OS X.
Please make your order of the Logitech H390 USB Headset today and have it delivered to your doorstep within 24 hours, irrespective of your location in Kenya. Enjoy same-day delivery within Nairobi if you place your order within our working hours and days. We are the certified Logitech H390 USB Computer Headset dealers in Kenya