Get the Logitech H540 at an affordable price in Nairobi, Kenya from Dove Computers (Call 0726032320)
Logitech headphones always never disappoint in terms of service and functionality. The Logitech H540 USB Headset is no different, with unique features built in to help you get the most out of your calls and meetings. The Logitech USB Headset H540 features  a noise cancelling mic and on-ear controls for perfect control when using the The Logitech H540 USB computer Headset. It's design is unique, fits perfectly with adjustable gears perfectly integrated in its design so you don't have to worry about it not fitting your head :). And if you love your music clear and loud enough, you need to get yourself the Logitech H540 USB Headphone.
As if that's isn't enough, the Logitech H540 headphone features a mute indicator light so you know when you mic is muted to avoid confusion. Here's a review of the Logitech H540 headset showing its different features.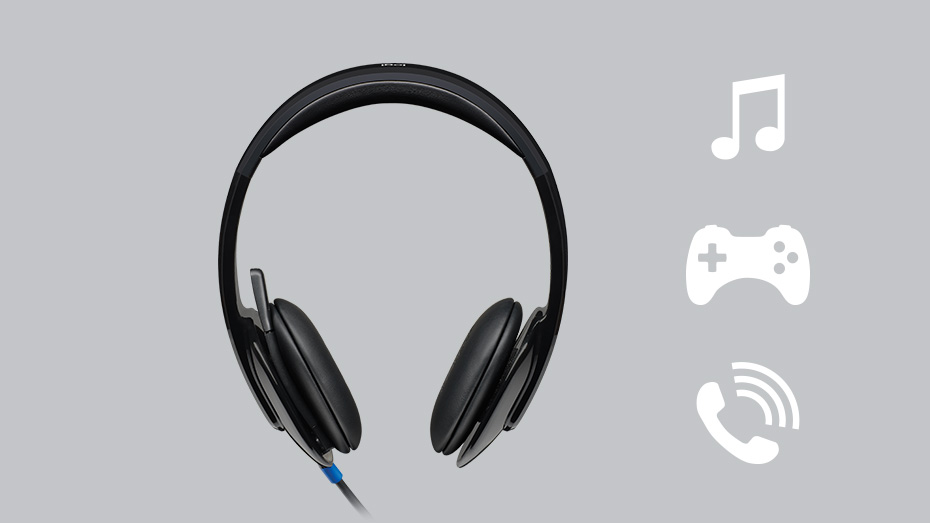 HIGH-DEFINITION SOUND QUALITY
The Logitech H540 USB Headset has laser-tuned drivers and built-in equalizer provide rich, digital audio for full immersion in music, games and calls. This plug-and-play headset can be used with any PC or Mac computer with a USB-A port or adapter without the need to install software.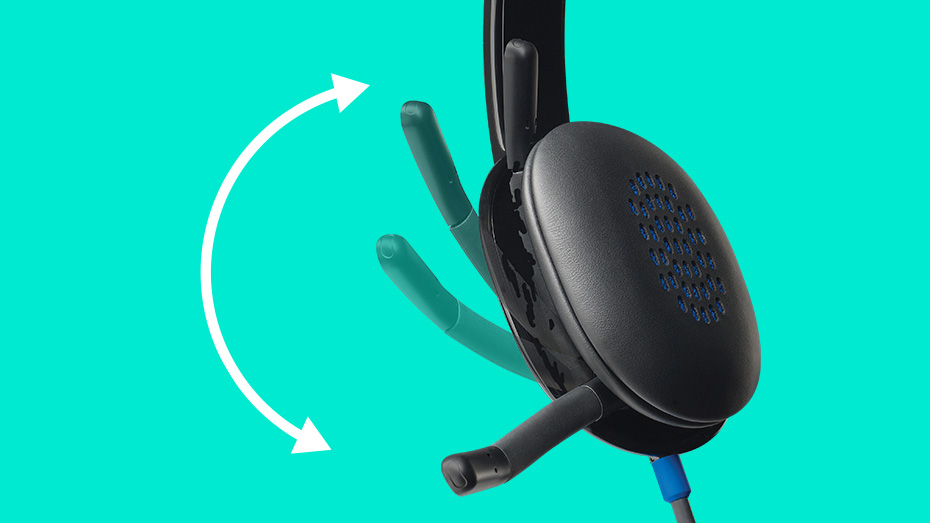 NOISE CANCELING MIC
Minimizes unwanted background noise for clear conversations. Right-sided mic can be conveniently positioned for better voice capture. Discreet boom can be tucked inside the headband and out of the way when you're not using it.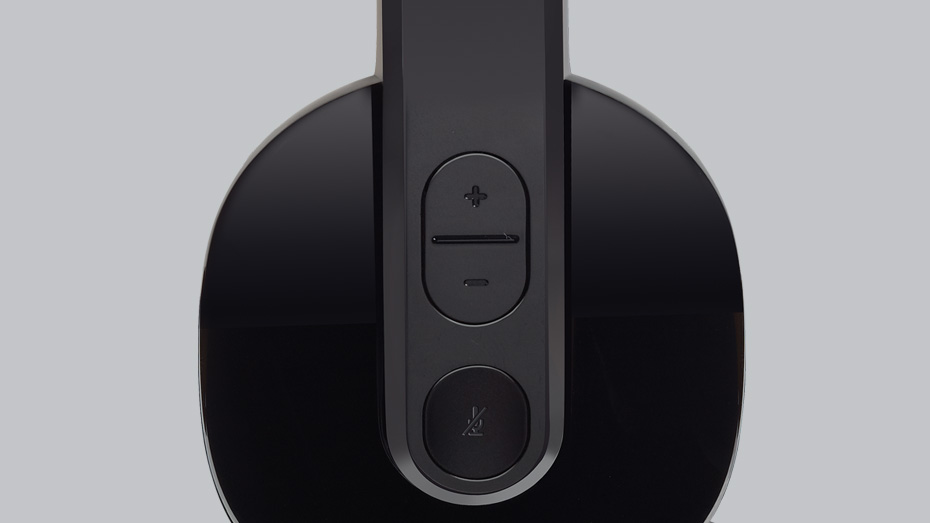 ON-EAR CONTROLS
Adjust the volume on your Logitech H540 USB Headset or mute your calls with simple on-ear controls located on the right ear cup. Confirm mute status with an easy-to-see light indicator on the headset cord.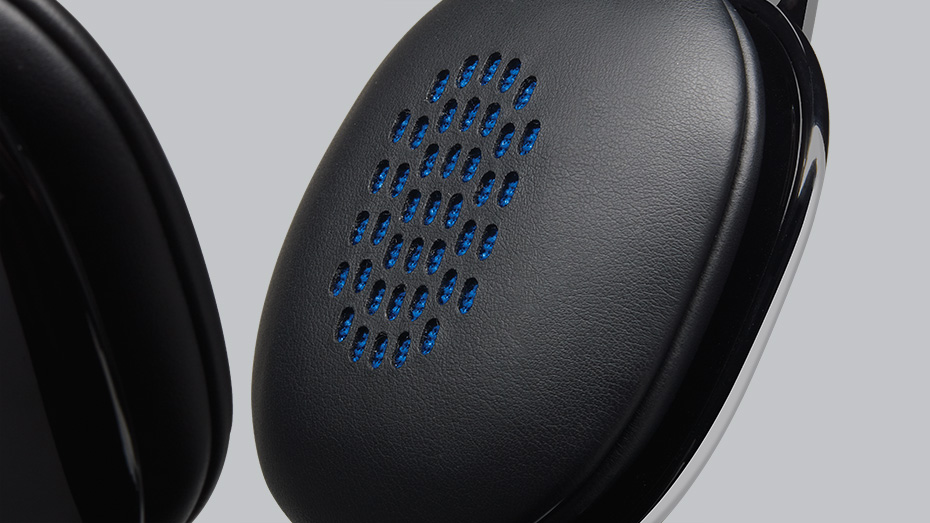 PADDED COMFORT
The Logitech H540 USB Headset has ultra-comfortable, adjustable design. Soft, padded leatherette headband and ear cups feel good even after hours of listening.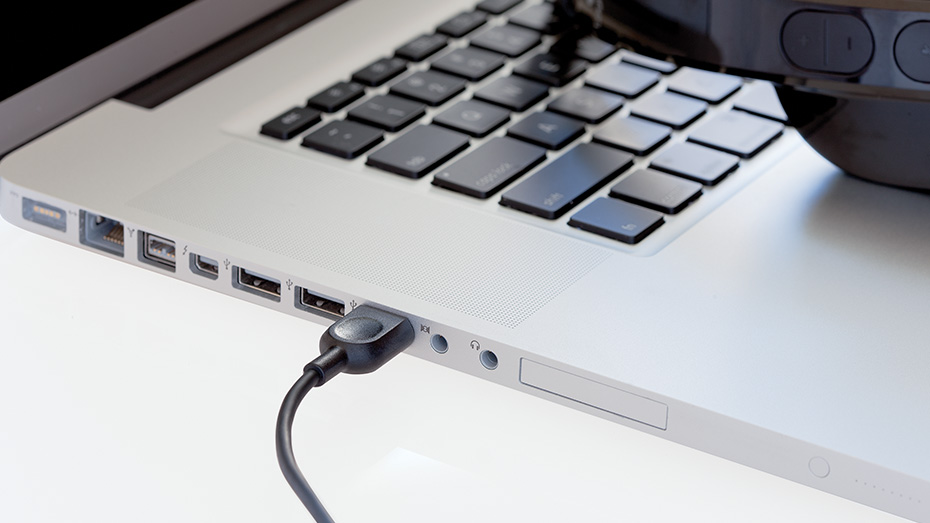 USB-A CONNECTION
USB provides easy plug-and-play operation. Simply plug the USB-A connector into your computer and instantly enjoy conversations, movies, or music in rich stereo sound.
Summary of the key features
The Logitech H540 USB Headset includes 2 free 1 foot USB extenders to extend the length of your device. Compatible with Windows and MAC.
Plug-and-play USB connection.
Instantly enjoy music, movies and calls in rich digital stereo sound.
Rotating boom microphone.
Reduces background noise for clear chats, rotates up and hides away when you're listening to music.
On-ear controls and mute indicator light.
Easy to adjust volume, mute the microphone and see when the mic is muted.
Ultra-comfortable design Soft.
Padded leatherette headband and ear cups feel good even after hours of listening.
Premium headset for PC calls and music.
High-performance laser-tuned drivers and built-in EQ for precision audio.
Get your Logitech H540 USB Headset now from Dove Computers and have your product delivered to your doorstep, irrespective of your location within Kenya. Call 0726032320 for help or queries. You can also complete your digital orders on our website and get your Logitech H540 USB Headphone delivered in just a few hours within Nairobi. Check out the H390 version here