Buy The Best Quality Lenovo Ideapad Celeron N4020 at Dovecomputers in Nairobi, Kenya
The smart choice for essential computing
If you're looking for a laptop that won't break the bank, but don't want to sacrifice power or reliability, meet the Lenovo Ideapad Celeron N4020. Powerful, affordable, and ultraslim, this 11" laptop fits into any budget and doesn't skimp on essential performance. With its long battery life and stylish, thin and light design, the IdeaPad 130S is the smart choice for a dependable budget laptop you can take anywhere.
Long Lasting Performance
Featuring a powerful Intel processor and up to 4 GB memory, the IdeaPad 1 handles multi-tasking with ease. Run multiple programs. Quickly find and open files. Switch between web tabs. Browse and watch. You'll never get slowed down. Long-lasting performance.
Feel like you're there with crystal clear HD
Video chatting with family. Streaming your favorite show. Browsing the web. You'll never miss a detail on the IdeaPad 120S. Experience true visual clarity with an 11" anti-glare screen. So you can lean back, multi-task, or watch with a friend.
Keep moving with 8-hour battery
Life is hectic, and the last thing you want to worry about is running out of battery. IdeaPad 120S offers over 8 hours of battery life. Stream content quickly and easily from your Lenovo 100 to a television or other display.
Type-C port for hassle-free compatibility with other devices
The Lenovo Ideapad Celeron N4020 comes equipped with a Type-C port for your convenience. Compatible with other charging devices, you won't need to purchase additional cords or chargers. That's one less thing to worry about.
Lenovo Ideapad 1 With Smart Phone Plugged into Side Port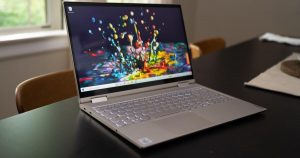 Ergonomic keyboard & touchpad
Featuring curved keys and an ergonomic layout, the keyboard on the Idea pad 1 was designed with your comfort in mind. A one-piece touchpad also offers instant responsiveness with multi-finger gestures. Touch, click and zoom—you'll feel the difference.

Lenovo Ideapad Celeron N4020 Built To Perform
This Lenovo Ideapad Celeron N4020 processor powers all the system applications and programs without a stutter. Integrated 4GB RAM enhances the performance of the CPU further by taking the processing load off the system processor. Bundled Lenovo laptop charger powers this computer in just a matter of time, thereby keeping you ready for action at all times.
Lenovo Ideapad Celeron N4020 Gets you Connected
This Lenovo Ideapad Celeron N4020 has built in IEEE 802.11abgn adapter that enables access to wireless Internet connectivity near available hotspots. The adapter instantly detects open connections and connects with them immediately.
Thin, light, & and easy to carry
At just 2.8lbs / 1.27kg, the ultraslim IdeaPad 130S is lightweight and super portable – great for using on-the-go. Just slip it in your bag and hit the road. You'll barely notice you're carrying it! Its modernly stylish, thin and light design will also leave your friends amazed that you scored this laptop at such a low price.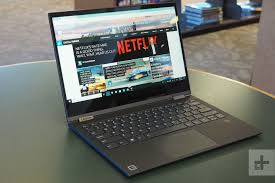 | | |
| --- | --- |
| Standing screen display size | 11.6 Inches |
| Max Screen Resolution | 1366 x 768 Pixels |
| Memory Speed | 2.8 GHz |
| Graphics Coprocessor | Intel UHD Graphics 600 |
| Chipset Brand | Intel |
| Card Description | Integrated |
| Wireless Type | Bluetooth |
| Number of USB 2.0 Ports | 1 |
| Number of USB 3.0 Ports | 1 |
| National Stock Number | 82BA0000US |