Buy Power Supplies and Electricals Online hassle-free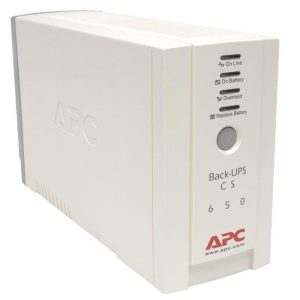 Power supplies and Electricals are what ensures proper running of all appliances both in our homes and offices. Choosing electricals accessories and power supplies can be a challenging task given the hundreds of options available for each product. But, with Dove Computers, you can easily choose from a wide variety of power supplies in Kenya as well as electrical accessories in Nairobi and have your products delivered to your doorstep.
Electrical supplies and accessories make life easy, for example, inverters ensure you have constant power supply even after there is power outage from the mains while surge protectors ensure protection against spikes and fluctuation in voltage. Such electrical fittings and accessories are very important devices and equipment that must not miss in your home or office.
As a reputable power supplies and electricals shop in Nairobi, we endeavor to stock the widest variety of power supplies accessories, electricals and appliances including UPS, UPS batteries, etc.
Buying electricals accessories in Kenya has always been a tall order for many years but with commitment and customer-focus in mind, Dove Computers has now made it an easy to buy power supplies and electronics online in Nairobi.
Tips on how to Buy Power Supplies Nairobi
Endeavour to go for quality when shopping for generators, UPS for 12V and 7AH, TV surge protector, APC power surge protector and other electronic devices from brands like Gaston, CSB and Yuasa. Look for quality stabilizers that will provide and regulate adequate amounts of current to your small and large home appliances.
As a reliable vendor for power supplies Nairobi, Dove Computers gives you best UPS prices for you to enjoy your home appliances like televisions, refrigerators, home theatres and more for longer from brands like APC, Mecer, Digitech, Mercury and Cursor. Dove Computers also helps you buy electrical components online without stress and have them delivered to your doorstep.
We know that regardless of whether you are a small business owner, the office manager at a large firm or even a freelancer working from home, Dove Computers will have something for you, be it for power supplies Kenya or when you want to buy electronics online.
Next time when you want to buy electronics accessories Nairobi or power supplies accessories Nairobi, head over to Dove Computers and browse your favorite brands. We are the undisputed supplier of electrical fittings and accessories in Kenya.
Reach our offices by call on 0726032320 or visit us at:
Revlon Professional Plaza
Biashara Street /Tubman Road
1st Floor After Mezzanine
Suite 2E
Electronics
Showing the single result
Showing the single result