Where to Buy Mobile Phones and Tablets Online in Nairobi Kenya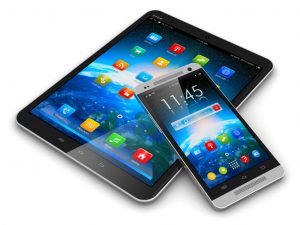 Have you ever wondered where to buy mobile phones and tablets online in Nairobi Kenya? Dove Computers promises the best experience for finding the best phones and tablets in Kenya, whether you are interested only on best deals on mobile phones and tablets or best price phones and tablets. We stock the latest smartphones on sale and periodically offer deals on smartphones Nairobi, deals on tablets Nairobi Kenya and more.
 Our mobile phones and tablets are genuine as we are among the authorized dealers for smartphones and tablets. So next time you are looking for phones online, whether Jumia phones,  Kilimall phones or Safaricom phones, just head over to Dove Computers online shop and get your products delivered to you.
 As a reputable phones and tablets dealer shop in Kenya, you are guaranteed quality smartphones on sale in Nairobi Kenya and best prices for mobile phones and tablets. All our phones have basic warranty offered by the manufacturers and we promise the best online shopping for smartphones and tablets.
We provide the most popular mobile phones online that you can buy at the best deals. Order from our amazing collection of high-end mobile phones today and get them delivered at your doorstep. Our smartphones and tablets brand coverage include Samsung, Huawei, Apple, Lenovo, Sony, LG, Wiko, Tecno, X-TIGI and Alcatel phones.
 When you are ready to buy your favorite smartphones and tablets, be sure to verify that you are using reputable smartphones dealers in Nairobi Kenya otherwise you may risk voiding your warranty.
Enjoy the convenience of online shopping today. Order your mobile phones or tablets online and have it delivered to a pick up location of your choice on the same day or within 24 hours.
Shop online for smartphones and tablets on our website or visit our store located at the address below or call 0726032320 for instant orders. Enjoy best price phones and tablets now.
 Revlon Professional Plaza
Biashara Street /Tubman Road
1st Floor After Mezzanine
Suite 2E
Phones & Tablets
Showing 1–24 of 71 results
Showing 1–24 of 71 results