Affordable, High-Quality Networking Accessories in Nairobi, Kenya for Your Everyday Use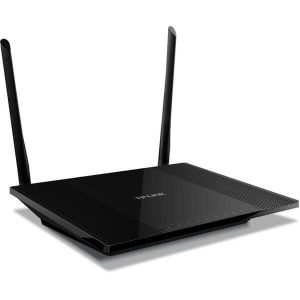 Buying computer networking accessories online has always been a challenge but not anymore. If you are wondering where to buy high-quality networking accessories and equipment, Dove Computers offers you a seamless, convenient and secure online shop with all your favorite networking products.
As one of the reputable networking shops in Nairobi, Dove Computers has been on the forefront championing for an easy, secure and convenient online shopping experience for everyone looking to buy network solutions in Kenya.
Our products are vetted and approved by leading regulations and are covered by standard warranties for your peace of mind.
Our networking equipment catalog covers a wide range of networking categories and include products such as:
How To Choose Your Favorite Networking Accessories
Networking equipment is diverse that choosing the best for your needs can be a daunting task. However, as one of the leading networking companies in Kenya, we've learned from experience the following as some of the considerations to watch out for:
Price

. Different networking products are priced differently and it's upon you to determine which product suits both your needs and budget. It's possible you've realized that most networking companies in Kenya price their products differently even if the products are the same. Dove Computers offers the best prices in town and has your needs at heart.

Features

. It's imperative that you consider all the features of the networking accessory you've added to your acquisition list. If the features match or exceed your needs, then that's a good option. Do not sacrifice good features if they will solve your needs because of price.

Compatibility with your system

. Most networking and telecom suppliers in Nairobi, Kenya stock a wide variety of products and it's upon you to consider the system requirements of the networking equipment versus those that your networking system requires.

 

Other considerations include

portability (like in the case of routers, wifi-extenders and mifis), durability, and future flexibility in terms of additional needs or demands.
If you've struggled to find a one-stop-shop for all your networking accessories needs or network solutions, then consider Dove computers now. We deliver countrywide within 24hrs.
Visit our shop at the address below or call us on 0726032320 to make your orders.
Revlon Professional Plaza
Biashara Street /Tubman Road
1st Floor After Mezzanine
Suite 2E
Networking
Showing 1–24 of 214 results
Showing 1–24 of 214 results