High-Quality Stationery and Office Supplies on Sale in Nairobi, Kenya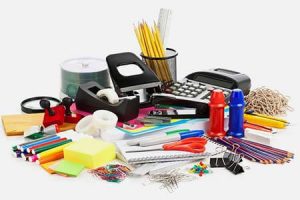 Have you been wondering where to buy stationery and office supplies on sale in Nairobi or Office Supplies and Stationery in Kenya? Dove Computers offers the best, high-quality and original office stationaries on sale in Nairobi and delivers all your purchased products to your doorstep on the same day or within 24hours. As one of the most reputable stationery shops in Nairobi, we've committed to offer the best customer shopping experience, whether you've visited our online shop for office supplies for sale or our physical store.
Dove Computers is among the top office stationery suppliers in Nairobi stocking some of the leading office supplies manufacturers and their top models and products including:
How to choose Stationery and Office Supplies in Nairobi
When it's time to buy office supplies and stationery on sale in Nairobi, there are a few considerations to make before you settle on which stationery shops in Nairobi or office stationaries for sale to choose.
Office Supplies and Stationery prices in Nairobi Kenya. It's wise to consider the prices of office stationery and supplies before rushing to buy one. Think of the features it will offer you versus the price of each model. Compare prices and go for the most affordable yet has all the features you need. You can trust Dove Computers for the best prices of office stationaries supplies in Nairobi.
Brands. Different brands have different strong and weak points and it's important to consider such before buying any product on sale.
Spares availability. Availability of spares is critical so that in case of a breakdown that needs repairs, then spares are readily available and work is not interrupted. All stationery and office supplies must have their spares readily available.
Get shopping and enjoy delivery to your doorstep within the same day or within 24hours of purchase. For best prices of office stationaries supplies in Nairobi, call Dove Computers on 0726032320 or visit us at:
Revlon Professional Plaza
Biashara Street /Tubman Road
1st Floor After Mezzanine
Suite 2E
Stationery and Office Supplies
Showing 1–24 of 375 results
Showing 1–24 of 375 results