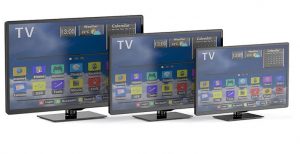 Are you looking for the absolute best smart TVs in Kenya, at the best price in 2021? Dove computers have absolute flat-screen Televisions (TVs) and audio, brands, and designs to your satisfaction.
If you need a digital TV that will completely change your entertainment needs and offer a tone of internet connectivity options, you are going to find this insanely valuable.
Whether you are looking for the cheapest TV in Kenya or the latest ones, this comprehensive guide will help you get the best pick for you.
Towards the end, you will find a list of the best TV brands in Kenya so you know exactly which one to trust. All of the brands we included in this review are popular and trusted by most Kenyans.
Televisions (TVs) and Audio
Showing 1–24 of 25 results
Showing 1–24 of 25 results