Genuine, High-Quality Desktops And Laptops For Sale In Nairobi from Dove Computers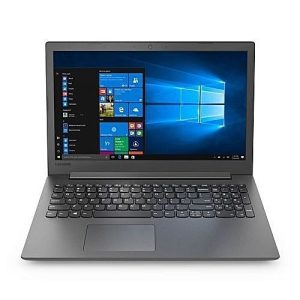 If you are looking for high quality desktops and laptops for sale in Nairobi, Kenya, you've just landed at the right place. We stock original and refurbished laptops for sale in Nairobi, desktops for sale in Nairobi and genuine computers and laptops on sale Nairobi.
Desktop computers and laptops have become part of our daily lives. No matter how different your work or lifestyle is, you are likely going to need either laptop computers or desktop computers. And when that time reaches, consider Dove Computers for affordable, high-quality, and original computers at affordable prices.
Our catalog includes all your favorite brands of laptops for sale Nairobi and their top-selling models. These include Dell laptop computers, Hp laptop computers, Lenovo laptop computers, Acer laptop computers, MacBook computers, etc. If you are looking for a reliable, trustworthy, and customer-focused computer shop in Nairobi, then think Dove Computers.
You can now shop online for desktops and laptops for sale in Nairobi, refurbished computers, new computers, and computer accessories and have them delivered to your doorstep. All our products are covered under standard warranties for your peace of mind.
How to choose Laptops and Computers for office and Everyday Use
To choose laptops for sale in Nairobi or desktops for sale in Nairobi for your use, you'll need to consider the following as part of your decision-making process. 
     

Features vs your needs. If you are going to buy a laptop or desktop, you must weight what the bare minimum features will serve your needs without struggle and then make a decision from then. If you are a heavy user (like working on graphics or playing heavy games) then you need a desktop or laptop that can comfortably run the software. Softwares come in many shapes, for example, CRM software used for managed salesforce Services which need better performing laptops to run.

     

New versus refurbished. Depending on your budget and purpose of the laptop or desktop you are acquiring, you can decide to pick a used laptop or desktop or buy new ones. Refurbished laptops or EX-UK laptops can reduce your budget and still give you the exact service as a new one.

   

Price. Obviously, you must consider the cost of acquiring a laptop or desktop. If your budget is flexible, then you can choose a laptop that offers more features. You must weigh the costs versus the features offered.

   

Availability of support and parts. Also, this must be stretched to include the cost of spares. The more available the spares are, the more affordable they are likely to be.
Ready to get started with desktops and laptops for sale in Nairobi? Shop online for computers and laptops from our online shop and have your products delivered to you on the same day or within 24 hours.
Visit our Shop at 
Revlon Professional Plaza
Biashara Street /Tubman Road
Lower Ground Floor 
Suite 2
Computers & Laptops
Showing 1–24 of 166 results
Showing 1–24 of 166 results