All Your Printers and Inks for Sale in Nairobi Available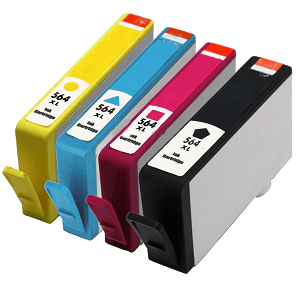 Buy original printers and inks for sale in Nairobi from Dover Computers and get your products delivered to your doorstep within 24hrs (often same-day delivery). We stock all your favorite printers for sale in Nairobi, inks and toner cartridges for sale in Nairobi and toners for sale in Nairobi.
We stock the best printers for sale or home/office use at affordable, discounted, and unbeatable prices. All our printers and inks are top quality, verified, and covered with standard warranties for your peace of mind.
Our printers and inks supplies cover a wide range of products including:
If you've been looking for printers and inks for sale in Nairobi, Kenya, Dove Computers offers you a wide range of high-performing, durable, and low maintenance printers and photocopiers. We also guarantee you the best printer ink prices in Kenya.
 As a leading provider of printers for sale in Kenya, we promise to make your search for printers for sale in Nairobi an easy, painless task.
How to Choose the Best Printers and Inks for Your Needs
There are many printer brands out there like Hp printers, Epson printers, Canon printers, brother printers, Kyocera printers, etc. and choosing the best one from all these brands can always be a real headache. However, we've made it easy for you to decide which is best for your need by considering the following.
Nature of printing. Before you choose a printer for your printing needs, it's imperative to consider the nature of printing work you intend to do with it. Is it small scale or large scale printing with your printers and inks for sale in Nairobi? Different printers serve different printing needs and it's advisable to buy a printer for the right scale of printing.
Nature and size of materials to be printed. Different printers accept certain defined types of printing papers. Most Epson printers in Kenya are known to use specific printing papers and reject a few more different types. Choose a printer that will work with the nature of printing papers you intend to use and can print the right size of paper.
Cost/price

. Once you've defined your budget and printing needs, it's time to consider the cost of acquiring the printers. At Dove Computers, we guarantee the best and most affordable HP printer prices, Epson printer prices, canon printer prices, and brother printer prices.

Other considerations

include the durability of a printer, the cost of maintenance, and the availability of printer consumables. Toners for sale in Nairobi also need to be available for each printer in consideration.
Choosing the right printers and inks for sale in Nairobi goes hand in hand with choosing the right inks, toners, or cartridges for it. Browse our list of printers, inks and toner cartridges for sale in Nairobi to make your order now or call 0726032320 for direct orders and assistance. 
Visit our offices located at:
Revlon Professional Plaza
Biashara Street /Tubman Road
1st Floor After Mezzanine
Suite 2E
Printers and Inks
Showing all 19 results