Keyboards & Mice
Showing 1–24 of 75 results
Showing 1–24 of 75 results
Where To Buy Computer Keyboards And Mice At An Affordable Price In Nairobi, Kenya?
Look no further. Buy computer keyboards and mice now online from Dove Computers, the leading Keyboards and Mice dealers in Nairobi, Kenya. We stock high quality and original keyboards in Nairobi, and have the best prices for keyboards and mice- whether you are looking for wireless or wired keyboards. Our computer mice have been uniquely assembled from leading brands like Logitech, Dell, hp, etc. Shopping online for keyboards and mice is now easy and seamless.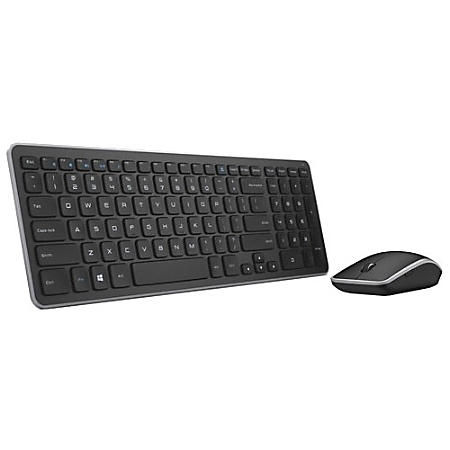 Computer Keyboards
A keyboard is a device that allows users to input text, commands, and other types of information into a computer or other electronic device. It typically consists of a series of buttons or keys that are arranged in a specific pattern.
There are several different types of keyboards available, including traditional mechanical keyboards, membrane keyboards, and chiclet keyboards. Mechanical keyboards use individual switches for each key, while membrane keyboards use a single membrane layer to register key presses. Chiclet keyboards have a flat, low-profile design and are often used in laptops and other portable devices.
Keyboards may also include various additional features, such as multimedia keys for controlling media playback, programmable macro keys for automating repetitive tasks, and backlit keys for use in low-light environments.
Types of Keyboards
Standard Keyboards: These are the most common type of keyboards that come with most desktop computers. They have a QWERTY layout and a set of keys for typing letters, numbers, and symbols.
Mechanical Keyboards: These keyboards have individual mechanical switches under each keycap, providing a tactile and audible feedback when pressed. They are often preferred by gamers and typists who need a more responsive and durable keyboard.
Membrane Keyboards: Membrane keyboards use a rubber or silicone membrane under the keys to provide a soft, quiet typing experience. They are often less expensive than mechanical keyboards and are commonly used in office settings.
Gaming Keyboards: These keyboards are designed for gamers and often come with additional features such as programmable keys, RGB lighting, and specialized switches for faster response times. For the best gaming keyboards, we recommend the Corsair K70 RGB TKL. It has an outstanding gaming performance, features excellent build quality with a hard plastic chassis, durable PBT keycaps, and ergonomic kickstands that open sideways.
Ergonomic Keyboards: Ergonomic keyboards are designed to reduce strain on the wrists and hands, and often come with a split or curved design to encourage a more natural typing position.
Chiclet Keyboards: These keyboards have flat, square keys that resemble Chiclets gum. They are commonly used in laptops and tablets.
What to consider when buying a keyboard.
Keyboard Type: People may look for different types of keyboards such as mechanical, membrane, or hybrid keyboards, depending on their preference and usage.
Ergonomics: The comfort and ergonomics of a keyboard are important, particularly for those who type for long periods. Factors such as wrist rest, key spacing, and angle adjustment can affect the user's comfort and typing experience.
Connectivity: Some people prefer wired keyboards, while others prefer wireless. The type of connectivity can also affect the keyboard's compatibility with devices.
Wireless Keyboard
If you want to reduce the number of wires snaking across your workspace, a wireless keyboard is the way to go. They also tend to be smaller and easier to travel with than wired keyboards. The Logitech K380 Multi-Device Bluetooth Keyboard is the perfect wireless keyboard it is enjoyable to type on, versatile, and affordable.
Mechanical Keyboard
A mechanical keyboard is a type of computer keyboard that uses individual mechanical switches for each key, rather than the rubber dome switches found on most standard keyboards. Each key on a mechanical keyboard has its own switch, which is composed of a spring-loaded mechanism that registers a keystroke when pressed. One of the best mechanical keyboards in the market today is The Logitech MX Mechanical is Logitech's flagship mechanical productivity board and a mechanical take on their enduringly popular Logitech MX Keys.
 Computer Mice 
Dove computers offers the best computer mice prices in Nairobi Kenya that you won't find with any other retailer. We are the official computer mice dealers in Nairobi offering the largest varieties of mice including Logitech, hp, dell etc.
Types of Mice.
Mechanical Mouse: This is the traditional mouse that has a rubber ball at the bottom, which rolls as the mouse is moved. The ball's movement is translated into movement of the pointer on the screen. The perfect mechanical mouse we would recommend is the Logitech G502 Lightspeed. With premium features, like six additional weights (two 4g ones and four 2g ones) for customizing the mouse's feel, the G502 Lightspeed is the perfect mechanical mouse for any user.
Optical Mouse: This type of mouse uses an LED and a sensor to detect movement, rather than a rolling ball. It is more accurate and doesn't require cleaning like mechanical mice. The best optical mouse is the 

Logitech MX Master 3S

, the newest version in Logitech's MX Master lineup. This mouse has all the standout features of previous models in the series, including an ergonomic right-handed shape, a gesture button on the thumb rest, and two dedicated scroll wheels.
Wireless Mouse: These mice use radio frequency or Bluetooth technology to communicate with the computer, eliminating the need for cords. The HP Wireless X200 is a good choice for a wireless mouse easy to use and install. It is also very affordable
Trackball Mouse: This type of mouse has a stationary ball that is manipulated by the user's fingers or thumb to move the pointer on the screen. The Logitech MX ERGO is our top selling trackball mouse. It has a comfortable right-handed shape and a thumb trackball design suitable for all hand sizes. It also features a metal plate attachment that lets you choose between a 0º or 20º tilt position.
Touchpad Mouse: These are built-in pointing devices on laptops that use finger gestures to control the pointer on the screen. For the touch pad we would highly recommend the Logitech T650 Wireless Rechargeable Touchpad. The entire touchpad is clickable, so a firm press almost anywhere on the surface registers easily. The glass surface of the T650 is delightfully smooth, providing as perfect a touch surface as you can hope for.
Gaming Mouse: These are specialized mice designed for gaming with features like high sensitivity, programmable buttons, and ergonomic designs. If you just want a competent gaming mouse for an affordable price the Logitech G203 Light sync is the way to go.
Ergonomic Mouse: These mice are designed to reduce strain on the hand and wrist by having a more natural grip and posture. Looking for an affordable ergonomic mouse we offer you our top selling ergonomic mouse from top selling brand Microsoft Bluetooth Ergonomic Wireless Mouse. With strong battery life, multi-device pairing, and an attractive design, the Microsoft Bluetooth Ergonomic Mouse sets a strong baseline for productivity mice.
Vertical Mouse: This type of mouse is designed to be held in a vertical position, which reduces strain on the wrist and forearm. The Logitech MX Vertical is a high-quality wireless vertical mouse. It has an ergonomic design allows your hand to be in the handshake position with a 57-degree angle, ostensibly helping reduce muscle strain.
Simple to set up and use (Plug and Play).
If you want to buy computer keyboards and mice online, Make sure you go for the once whose setup is fast and easy—just plug the cable into a USB port. There's no software to install. And since it's corded, you can just plug the cable into a USB port and use it right away.
Ergonomic.
Designed to keep either hand happy. So you'll feel comfortable, even after hours of use.
High-definition optical tracking.
You'll enjoy responsive, smooth cursor control and precise tracking, and easy text selection thanks to high-definition optical tracking.
So, next time you think about where to buy computer keyboards and mice online, consider Dove Computers for the best prices for keyboards and mice in Nairobi. 
We offer you quality keyboards and mice from top selling brands in the world. Visit Dove Computers for quality products and unbeatable prices.
We are the official Keyboard and Mice dealers for all your favorite brands.