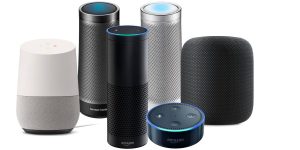 The best sounding speakers of 2021 are must-have devices for any music lover, thanks to their portability, durability, and fantastic audio quality – and it's not hard to see why they've become the go-to sound solution for music fans looking to take their tunes with them wherever they go.
Whether that's to the garage, out to the garden, or down to the beach, the best speakers are an essential buy  and if you are headed down to the beach, be sure to check out our guide to the  waterproof speakers, too.
Because they're such a good idea for so many of us, there's a huge range of portable speakers to pick from. This is great news but does mean it can be a challenge to make the right choice. Luckily for you, we've done the research and the testing, which means we're in a prime position to select the very best speakers you can buy in 2021.
Nowadays, many of the best sounding Bluetooth speaker also come with voice assistants, like Alexa and Google Assistant built-in. This means that some wireless speakers can also double up as smart speakers, which you can use to control your smart home devices and rely on for other voice commands.
Speakers
Showing all 13 results