Buy Desktop Accessories Online in Nairobi Kenya At Best Prices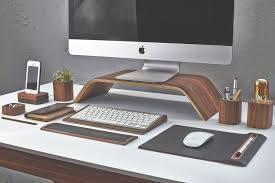 Dove Computers offers you the opportunity to shop online for desktop accessories with ease and comfort. We have a variety of desktop accessories on sale from top brands that you can buy and install or integrate with your computing environment to supplement your working. If you been looking for a reliable desktop accessories shop in Nairobi, then consider Dove Computers. You can now buy desktop computer accessories online without stress and have your products delivered to your preferred location on the same day or within 24 hours.
Our collection of Desktop accessories includes:
Graphics Card

Graphics Cards etc
How to choose Desktop computer accessories
If you are wondering how to choose computer accessories, then you will be forced to consider the item's specifications, the system requirements such as the operating system and the compatibility with other peripherals that may need to also access the accessory.
Also, you need to consider the price of the accessory. Depending on your budget and needs, you can opt for one that solves your needs and adds a few capabilities that would otherwise force you to buy another device to use.
Some computer accessories may also need to have portability because they may be used in different locations or needed at different places without having to carry the whole setup. For example, if you have an external hard drive, you will need to look at its size and ensure you can easily carry it around.
To reduce clutter in your workstation, consider using desktop accessories that are wireless or function through Bluetooth. Wireless mouse, keyboards or printers are one way of reducing clutter in your workstation. We have in store several options of wireless mouse, keyboards and such that can be easily integrated into your computing set up.
Finally, consider durability. The more durable an accessory is, the better. There's absolutely no sense in investing in desktop accessories for sale in Nairobi only to have it rendered useless after a month or a few days while it's supposed to last you a few years.
You can reach us via 0792 793 349/0726 032320 or visit our shop at:
Revlon Professional Plaza
Biashara Street /Tubman Road
1st Floor After Mezzanine
Suite 2E
Desktop Accessories
Showing 1–24 of 43 results
Showing 1–24 of 43 results