Drives & Storage
Showing 1–24 of 127 results
Showing 1–24 of 127 results
Find Your Perfect Storage Solution: Shop for Reliable and Affordable Storage Devices Online with Dove Computers in Kenya.
Looking into purchasing storage devices. Well look no further than Dove Computers is a one stop-shop for buying storage devices online in Kenya. There are several factors to consider while choosing either a storage device this include speed, capacity, portability durability, connectivity and cost. There are different categories of storage devices. We offer these categories of storage devices at an affordable price.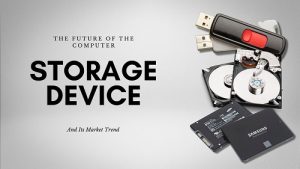 External Storage Devices
There are several types of external storage devices External Hard drives, External Solid-State Drives and Flash drives.
External Hard Drives
External hard drives are portable storage devices that connect to a computer or other device through a USB or other interface. They are used to store files, documents, media, and other types of data. External hard drives are available in different storage capacities ranging from a few hundred gigabytes to several terabytes. We offer external hard drives from brands such as Transcend. With a range in storage and variety from Transcend 1TB External Hard Drive, Transcend 1TB USB 3.0 Hard Drive, Transcend 1TB Hard Drive for Laptops, Transcend 2TB External Hard Drive to Transcend 2TB Portable Hard Drive. We are your number one supplier in Kenya for Transcend External Hard Drives for the best price in Kenya.
External Solid-State Drives
External solid-state drives (SSDs) are portable storage devices that use flash memory technology to store data. When selecting an external SSD, it is important to consider factors such as storage capacity, read and write speeds, and the type of interface used to connect to your computer or device. We offer external solid-state drives from renowned brands such as Western Digital. With a range in storage and variety from Western Digital My passport 1TB, Western Digital SSD 2TB that offers you a large storage capacity, portable design, password protection and hardware encryption. We offer the best quality of External SSD from trusted brands
Flash Drives
We also offer a range of ultraportable USB flash drives with capacities ranging from 8GB to 256GB, allowing you to take your files on the go and transfer data between computers and other devices. Choose from a wide variety of styles and brands such as SanDisk with a range in storage such as SanDisk 16GB, SanDisk 32GB,SanDisk 64GB. All for an affordable price only at Dove Computers.
Memory Cards
Looking for memory cards? We have genuine memory cards from verified brands with storage ranging from 8GB to 256GB. A memory card is a small, portable storage device that is typically used to expand the storage capacity of other devices, such as digital cameras, smartphones, and tablets. Memory cards use flash memory to store data, which is a type of non-volatile memory that retains data even when the power is turned off. We offer stock from top brands such as SanDisk MicroSD Extreme which is designed to deliver fast read and write speeds and high-performance storage for mobile devices such as smartphones and tablets, as well as cameras and action cameras. For the best offers on memory cards in Kenya visit our website.
Internal Storage Devices
There are several internal storage devices such as: Internal Hard Drives, Internal SSD and NVMe SSD.
Internal Hard Drives
Internal hard drives are storage devices that are installed inside a computer or other electronic device, and are used to store digital files such as documents, photos, music, and videos. Internal hard drives come in different types and sizes, including 2.5-inch and 3.5-inch form factors. They also come in various capacities, with larger capacity drives offering more storage space. One of our top selling internal hard drives is Seagate. Seagate offers high performance, large storage capacity and durability. We offer a range in storage from Seagate 4TB Hard drive to Seagate 8TB Hard drive. We ensure that our clients get the best quality in internal hard drives.
Internal SSD
An internal SSD, or solid-state drive, is a type of storage device that uses flash memory to store data. Internal SSDs also consume less power, generate less heat, and are more durable and reliable than traditional HDDs. Internal SSDs come in various sizes and capacities, ranging from a few hundred gigabytes to multiple terabytes, making them ideal for use in laptops, desktops, servers, and other devices. Our top selling brand Crucial is a trusted World-renowned brand. It offers faster boot and load times, improved system performance, increased reliability and affordable pricing. We offer a range in storage and variety Crucial BX500 2TB SSD, Crucial MX500 500GB and Crucial BX500 1TB.
NVMe SSD
NVMe (Non-Volatile Memory Express) SSDs are a type of internal solid-state drive that uses the PCIe interface to connect to a computer's motherboard. NVMe SSDs are designed for high-performance computing applications, such as gaming, video editing, and data analytics, where fast data access and transfer speeds are critical. They are also ideal for use in laptops and other mobile devices, as they consume less power. We offer Intel a top selling brand. Intel offers faster performance, Improved Power Efficiency, Increased Endurance and Compatibility. Our stock offers a range in storage and variety Intel NVMe SSD 256GB, Intel NVMe SSD 1TB and so much more. All at an affordable price
We offer both HDD and SSD options for the best price in Kenya, so you can choose the type of drive that best suits your needs and budget.
Network Attached Storage
If you need a network attached storage solution (NAS), also known as personal cloud, we have you covered. A NAS is essentially an external hard drive with built-in wired or wireless networking and remote access technology. This way, the NAS can be installed as part of your small business or home network instead of being connected to one computer, and files are always accessible to multiple computers and devices. Shop for network attached storage from the top (NAS) supplier in Kenya – Dove Computers!
Server Hard Drives
A server hard drive is a type of internal storage device that is specifically designed for use in servers, which are high-performance computers used for data storage and processing Server hard drives are available in various form factors, including 2.5-inch and 3.5-inch drives, and can have different interfaces such as SATA, SAS, or SCSI. They also come in different capacities, with larger drives typically being used for data-intensive applications such as database servers, while smaller drives may be used for less demanding applications. Looking for the best server hard drives dealers in Kenya look no further Dove Computers is here to cater to all your needs.  From HP, Lenovo we offer a variety of top brand dealers. Visit our website for great offers.
Meet the storage and security requirements of your home or enterprise with the wide selection of computer hard drives and storage devices available at Dove Computers.