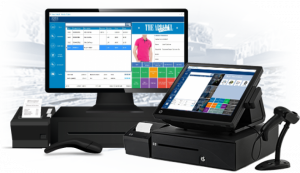 Wondering where to get the best quality and most affordable point of sale software for small businesses in Nairobi, Kenya? Look no further, at Dove computers we've got various Points of Sale Systems that would be beneficial to any business franchise in Kenya.
Points of Sale is a suite of solutions that allows various customers to track sales, inventory, payment, and customer purchase behavior. A robust, scalable, flexible, highly day-to-day operations. Over 500+ retail businesses across Africa and the Middle East including Groceries, Hyper Stores, Convenience Stores, Bookshops, Electronic Stores, Pharmacies, Restaurants use the Point-of-Sale approach to grow business by increasing efficiency and profits by up to 30+% within the first 6 months.
Sales Reporting
Record and analyze sales data to make informed business decisions.
Customer Management
Log purchases and keep in touch with customers through marketing tools.
Point of sale
Showing all 24 results